My work as a writer spans the stage, the page and the screen. However, it's writing for the screen that occupies most of my time. I'm attracted to stories that are funny, strange, sad and beautiful. As a show creator, I prioritise original and distinctive stories built from the ground up.
Together with my production company Pirate Size Productions I have written and developed many projects. Here are a few samples…
Currently, I'm Creator and Executive Producer on a new animated comedy series in development for Apple TV+. Looking forward to sharing more on that and other projects soon!
As a theatre writer, I have created a number of independent productions. Including The Super Normal Life of Aiden Alljocks, and the sell-out musical Moonlite which I co-created with author and playwright Gabriel Bermoser, and which I also wrote the music for. Here's a radio play version of the show… Click Here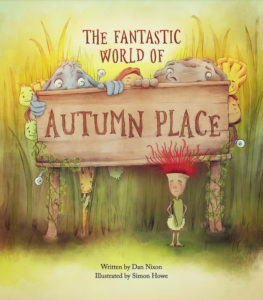 I have also worked extensively in the youth theatre space having written many large-scale adaptations and touring shows for leading Australian companies such as the Victorian Youth Theatre and Fresh Theatre for Social Change.
I'm currently writing a number of fiction and graphic novel books for younger readers. In  2018 I wrote a special picture book The Fantastic World of Autumn Place, which was Illustrated by a friend and frequent collaborator Simon Howe. You can also read the book for free here. Click Here
For literary work, I'm represented together with Pirate Size Productions by Tara Wynne at Curtis Brown.